Skills and upskilling today
The world of skills is a mess, just as the world of learning content is a mess. There are hundreds of them in some companies' skills frameworks, skills taxonomies, skills matrices etc. And there are many, many thousands of skills out there. They are badly defined and rarely grouped despite many of them being almost synonymous. User-generated skills clouds amplify the noise 10x. And if skills are a mess, we stand no chance of cleaning up our content.

The problem is that skills are, for the most part, unintentional. Making your skills intentional means going beyond a definition and fully articulating what your business means, by, say, resilience. The boiler-plate definition from the content provider is a start. But their definition of resilience is unlikely to be exactly what you intend for your workforce. Does it include getting a good night's sleep? Should it? Does it include working well under pressure? Should it? Does it include time management? Again, should it?


The answers to these and other questions about upskilling will be different for each company and their upskilling/reskilling programmes. They depend on many factors, including the industry, the cultural direction and company mission, what leaders at the company stand for and the motivations of its workforce. But they are questions that must be answered, and answered with nuance.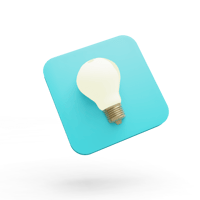 Other questions you need to answer to solve your skills issues: are we clear on how to define what a skill is, not just each individual skill? There's a hotchpotch of associated concepts: competencies, capabilities, values, traits, behaviours. What is a skill vs a capability? Or a competency? Then there are hard skills and soft skills and power skills. Which of these are within the remit of L&D / HR / Talent, and which are not?
Finding solutions to the most pressing learning and upskilling challenges is difficult. But dismissing them, or assuming that they're insurmountable won't cut it.
Synchronising skills
Every business will have different answers, so I'm not going to try and untangle all this here, but the graphic below may stimulate discussion.

The important thing is to pick a line and stick to it. Take, for example, a business practice I find particularly enjoyable and useful (and one Filtered has a long history of training): spreadsheeting. We hear clients say that Excel is a skill, definitively. And we hear clients saying the exact opposite, equally definitively. I don't actually think it matters all that much in the broad, high-level industry discussions. But it does matter that everyone in your company agrees. Stakeholder buy-in at a senior level is crucial to achieving consensus.

That also helps break down skills silos. There's a jumble of skills related to content in one system. Ditto job descriptions in another. Ditto learning objectives and KPIs. Ditto appraisals and performance management. The promise that skills can be that coveted 'common currency' all the way along the employee lifecycle is still a lofty aspiration rather than a hard reality.
We often miss skills. Some skills are just willfully or subconsciously overlooked. As Annie Lowrey pointed out last month in The Atlantic:
A great deal of skill is required to change the clothes of an immobilized senior who might not want to have her clothes changed, or to wrangle a class of toddlers, or to clean up an overgrown yard at breakneck pace, or to handle five tables of drunk guys who want their wings yesterday. The kind of patience and equanimity it takes to be a good care worker? Not a skill, apparently. The kind of fortitude it takes to be a fruit picker? Not a skill either.
These and countless other skills often remain effectively unknown to an individual's manager, colleagues, and employer, making it hard to consciously and effectively upskill. The wastage here is lamentable and colossal. And it hamstrings the employer when identifying and developing talent and upskilling.
Indeed, the role of the organisation is often unclear. People learn all the time, by themselves, for themselves, intentionally and unintentionally. That is one of the properties of a neotenic, lifelong learning species. Through social media alone we consume hours of content each day, much of which is informational and educational and almost all of which is genuinely consumer-grade. How are organisations supposed to help direct that learning at the skills they've identified as important?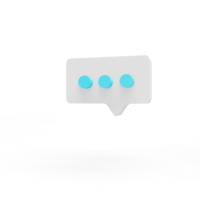 All of these skills questions are difficult to answer. But I believe we can crack this tough upskilling nut with the right combination of pragmatic thinking and practice. And if we do, we're affecting an agenda that everyone cares about and creating that rising tide that lifts all boats. To that end, a skills data blueprint...