Does your workforce have the right content to develop the right skills? How would you know?
We're often asked to answer these questions for clients. Not as a platform provider, though we have a platform. Not as a content provider, though we have content. We are asked because we spend all our time thinking about what 'right content' means - many years of human contemplation combined with billions of algorithmic calculations. It's why we called our company Filtered - everything we do is about filtering the right content, for organisations and individuals.
From what we've seen, most organisations are only at the beginning of their journey to the right content. It's such an important journey. Large organisations spend millions of dollars, pounds and euros on content libraries. They spend millions more creating proprietary content. It works out at about £50 per person per year, including smaller organisations. In total, this sustains a £40-100bn market for learning content - every year. And that sum is increasingly supplemented by individuals investing their own cash in personal skills development.
But are these institutions and individuals making sound investments?
There is just so much content that most find it hard to tell. During the sales pitch, many of the popular libraries highlight they have tens of thousands of learning assets for employees to access. There are aggregators like Go1 and Open Sesame with hundreds of thousands. Then there are the millions of assets that workforces generate themselves (corporate user-generated content). And there's the almost unmeasurable swathes of material accessible on the internet (Google's most recent estimate has it at around 130 trillion pages). Most large companies end up with easily more than 100,000 learning assets at their disposal.
Yet for all this learning content, there's very little data. Learning assets are not like songs on Spotify or TV series on Netflix or videos on YouTube. They don't have the same universal appeal and so they don't get the same airtime. In fact, the majority of the learning assets on your corporate servers are barely touched at all. There's a very long tail of material that never sees the light of day, much of which goes stale as regulations and industry best practices evolve.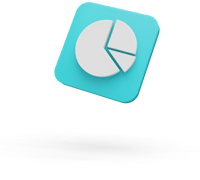 Consequently, usage data for this unused content is tiny, and what little there is stays behind corporate walled gardens. Usage at one organisation of HBR's piece on timeboxing, for example, is not shared. As we've discussed with Josh Bersin, there's no Rotten Tomatoes or IMDB of learning content, where our collective usage and experience data is shared and from which reliable insights can be drawn.
So if there's so much to choose from and so little on which to base the choice, there's a large margin for error - for sizeable, continual mistakes. And indeed, sizeable mistakes are continually made.
But this guide for curious, ambitious, determined content buyers has positive light to shed! Content itself is, after all, just data. There are trillions of data points in learning content itself. Each word, each sentence, each juxtaposition of a paragraph is data that algorithms can make sense of, if we know how to configure them, apply them and interpret their results. There is plenty of hope!
For this guide to be most useful, we'll need to lay some groundwork in describing and discussing some of the fundamental elements in all this: content, skills and tags. In a nutshell, skills are the common currency as we use them to understand people's ability to complete their roles and tasks on the one hand, and learning content's potential to increase that ability on the other. Tags are the means by which we codify and scale that understanding.
The benefits of finding the right content are massive. We think of five benefits that come from taking the kind of approach advocated in this guide:
Identifying and building the most important skills for your organisation
Increasing availability of learning metadata
Cutting unnecessary content spend
Curating the best content you don't already have
Improving discoverability and user experience for your end-users
Three kinds of learning content
Others have written about different but related pools of content. Donald Taylor (a Filtered non-executive director) wrote about six kinds of content back in 2013: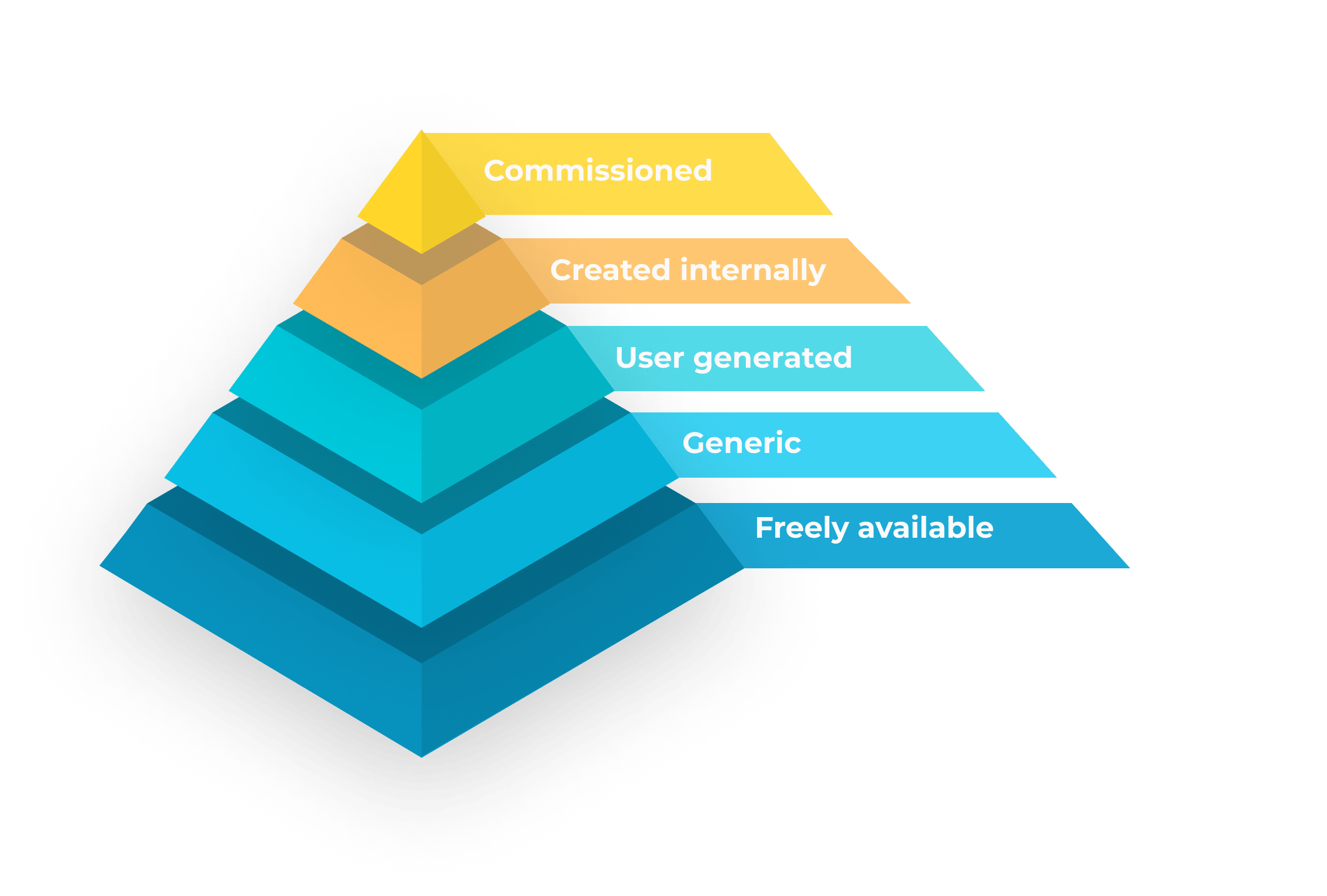 We see it the same way, only we group the top three categories into one, which we call 'Proprietary':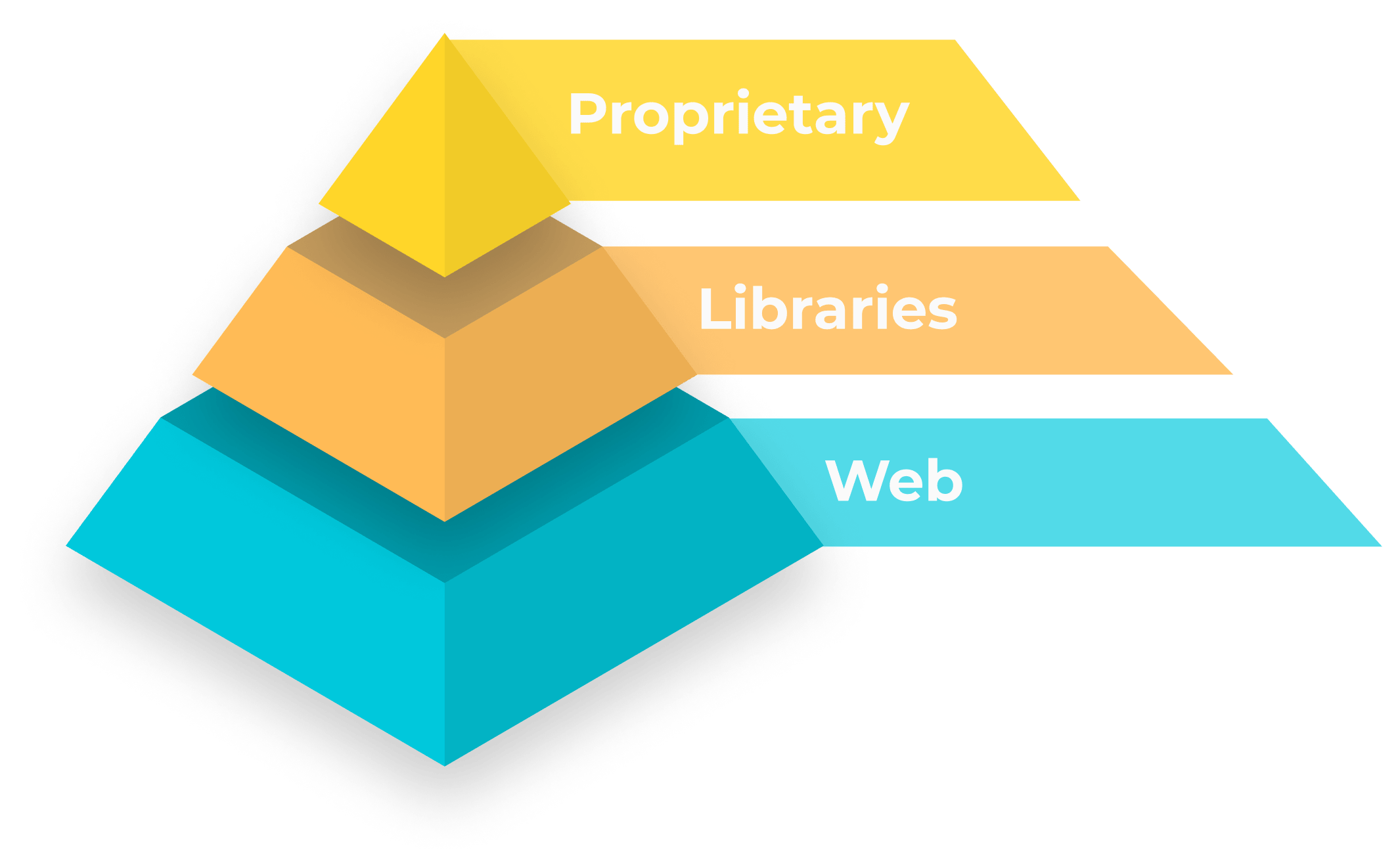 Proprietary content is the kind your organisation creates itself. This has a bunch of interesting characteristics. It's written or recorded by your own people. No other company has it. It's the most relevant, most specific material to train and upskill your workforce. But it's not all good news. Proprietary content tends to go out of date fastest and generally has the lowest-quality metadata by far - wrong or obsolete or, most often, simply missing. Since it doesn't exist anywhere else it's harder to benchmark it against content from elsewhere.
Generic library content is the type you pay for a number of licences to, along with many other companies that pay for such access. Of course, the full list of providers runs into the thousands (and so the full list of assets runs well into the millions), but here is one way of grouping them up, along with examples of the players we encounter most commonly:
General-purpose: Skillsoft, LinkedIn Learning, Virtual Ashridge
Format-focused: getAbstract, HBR, McKinsey
Market places: Udemy
Aggregators: Go1, Open Sesame
MOOCs: FutureLearn, EdX, Coursera, Udacity
Specialists: Pluralsight
Web crawlers: AndersPink, OfCourseMe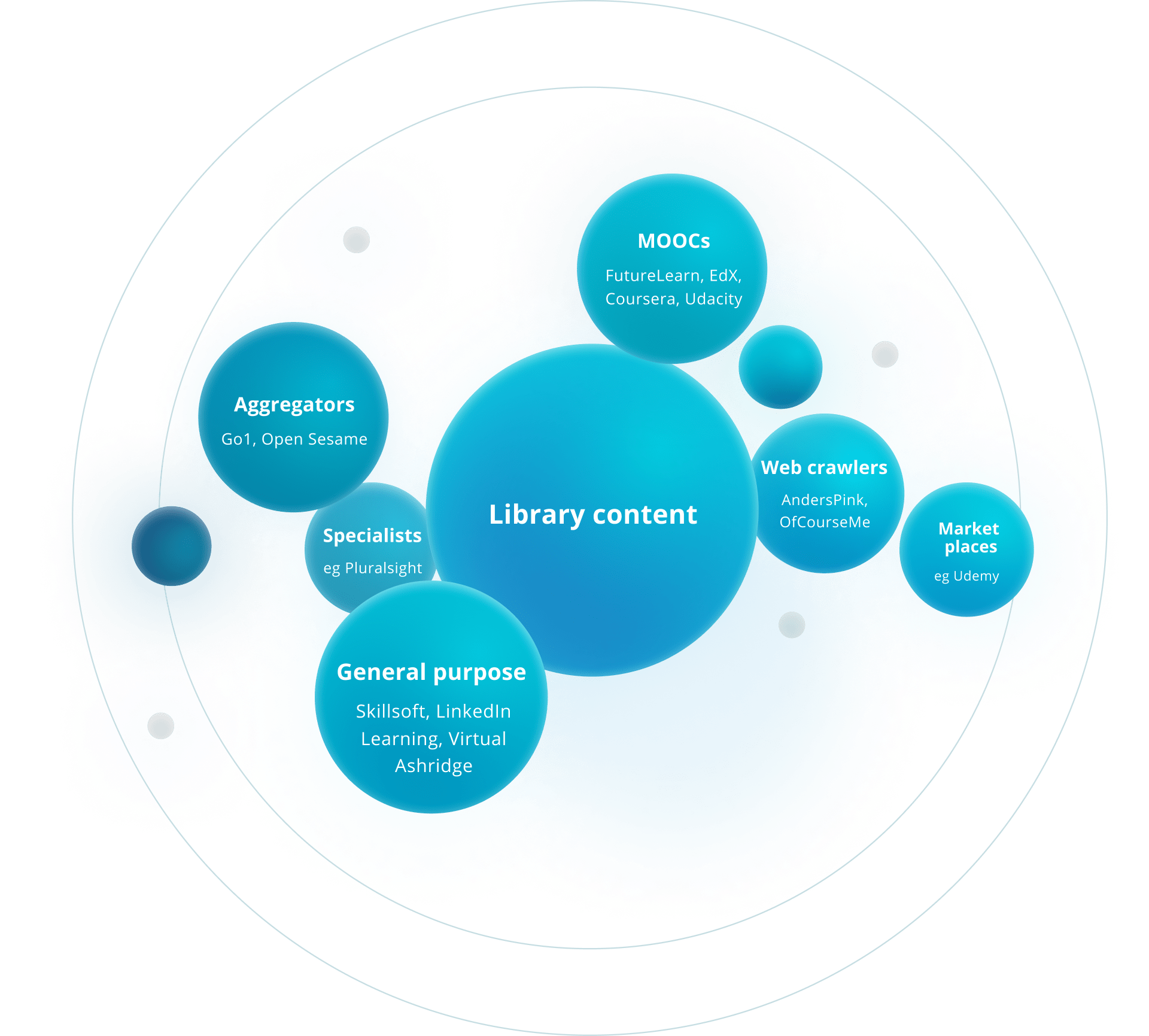 Then there's web content. For most domains of knowledge, understanding and skill, the best of the web is better than any other content. On the web, consumer is queen, and there are now almost 5 billion consumers actively using the internet. The prize of immense traffic attracts brilliant creators to create brilliant (or at least brilliantly effective) content. And the best at answering consumer questions is what rises to the top of search results pages and news feeds.
Most of the web may not be very good, but the very best is sublime.
I recently listed and described six publicly accessible online learning assets which have made an appreciable and enduring difference to how I think and behave at work and in life. You have an equivalent list, whether you call it to mind or not, and the same is true for each person in your organisation. There's a sense in which the entire role of L&D is to help accelerate the growth of lists like this for our colleagues.
Learning is most potent when it draws from the widest pool of human experience. Imagine you want to help your teams present more effectively. There are courses and articles and videos about this and they may be helpful. Thinking a little beyond learning might get you to some outstanding speeches - actual exemplar performances (like this one, complete with a commentary and analysis), rather than obvious, how-to teaching material. If we were bolder and more imaginative still, we might include some ineffective presentations by high-profile figures - this can help colleagues battle confidence issues and imposter syndrome. If we were to really push the boat out, we might even point our colleagues to, say, successful, young Twitch streamers (such as Ludwig) who have developed large followings with an array of innovative, highly un-corporate techniques to talk to their audiences, live and uncut.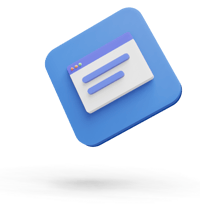 Taking the best content from the three buckets outlined above gives us the raw material to provide transformative learning experiences. But how do we even identify the best in the first place? It starts with skills.