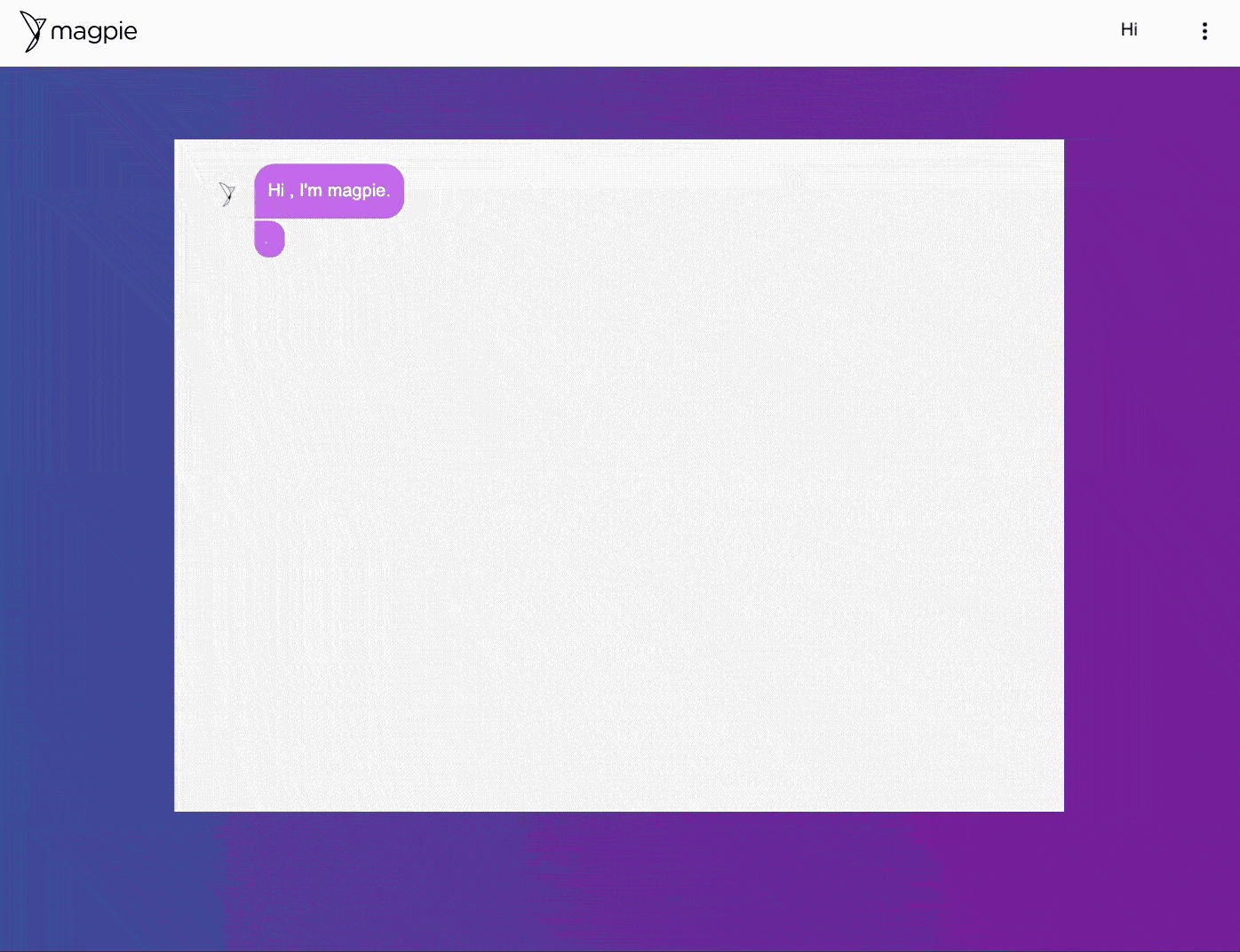 Lift organisational capability
magpie makes algorithmic personalised recommendations from your existing content and handpicked curated content to help your people build skills in the specific capabilities your organisation has prioritised.

magpie is faster and more effective at delivering behaviour change than conventional, general purpose solutions such as LXPs, LMSs or content libraries. Within a few clicks magpie hits 80% relevance for the content served to each and every user, driving meaningful, worthwhile engagement. And a further 80% of those users go on to apply something they learn from magpie to their work. That allows you to deliver change programmes and business performance at pace.

magpie is effective because of a unique and proprietary concept: the skills signature. We need just three pieces of information about a user to generate a user skills signature. We simultaneously tag every single asset to generate a corresponding content skills signature. By matching the two and improving that match through machine learning, magpie delivers meaningful personalisation well ahead of the market.

Find out how magpie's skills signatures and algorithms work.