Our algorithm stack: magpie
Our secret sauce is our patent-allowed stack of algorithms, magpie. magpie will classify (and fill out any meta data you are missing), literally any learning asset. It will then cluster, prioritise and present back to learners in a highly intuitive user interface.
Algorithmic content curation
Natural language processing (NLP) has enabled us to develop an algorithmic stack (magpie) that lets you make sense of and leverage value from any set of learning content.
NLP is the analysis of human language, by computers, to extract meaning. Taking raw content as its inputs, magpie classifies learning assets (courses, articles, videos - anything) in the language of your business or sector, organises them in line with your objectives, and prioritises them for individuals, to maximise impact.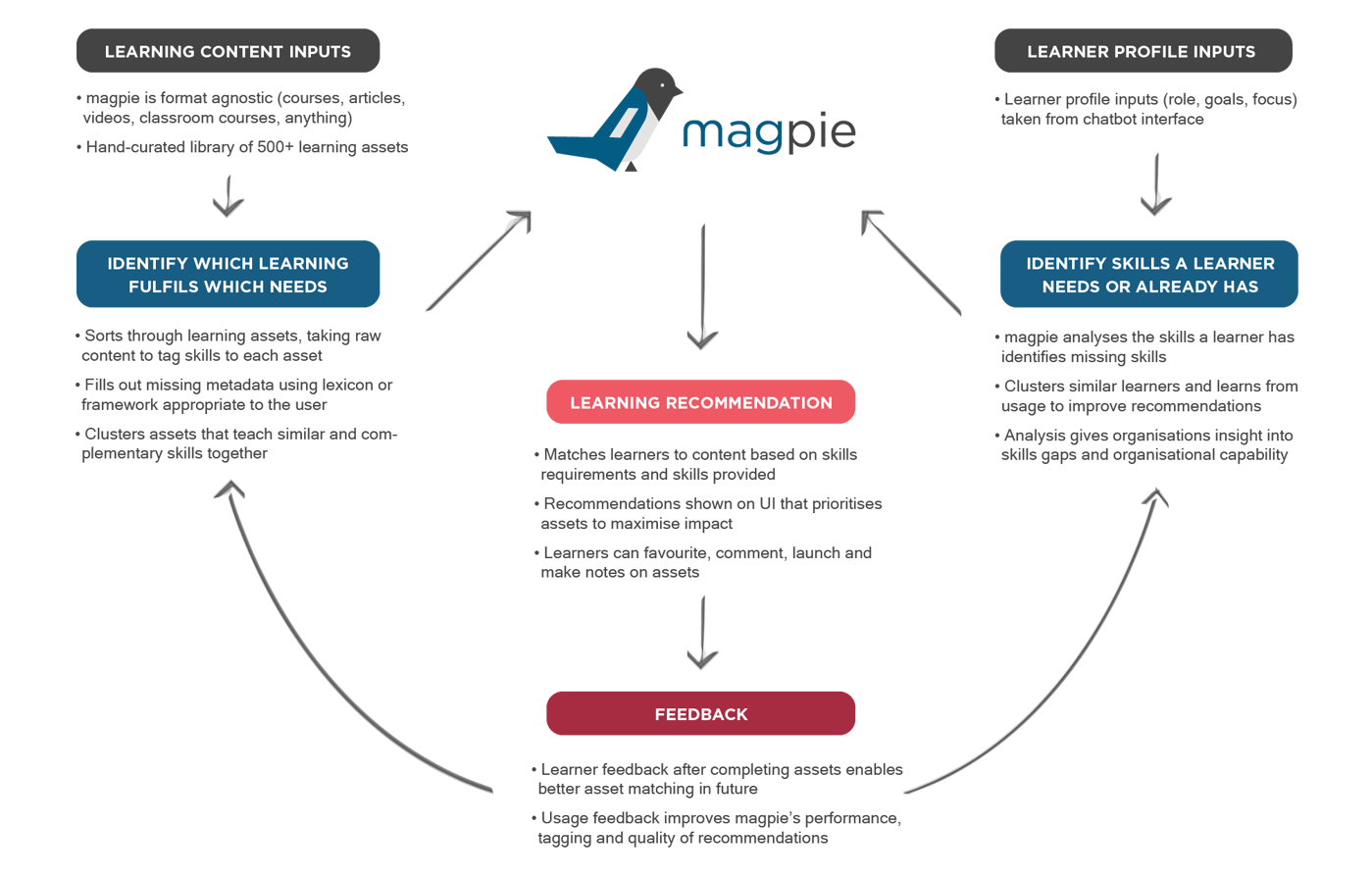 AI & NLP benefits of the magpie algorithm stack
magpie combines knowledge in the form of concept graphs and domain-agnostic machine learning techniques driven by usage and NLP to incorporate sector expertise, individual and organisational nuance.
By training neural networks to emulate human decision making, the algorithms are bootstrapped with human expertise and can embody local preferences and priorities.
Our magpie chatbot incorporates a conversational interface into our learning recommendation engine. By using a chatbot – an intelligent software that can process human language and respond sensibly and usefully to it in real time – we have opened up possibilities in L&D for performance support, and more immediately for learners to take more natural, nuanced control of their learning.