THE WORKFORCE PRODUCTIVITY INFOGRAPHIC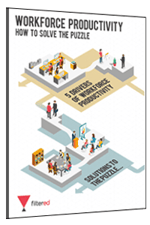 This one-page infographic will help give L&D a louder, more relevant voice by aligning learning, business and productivity. Statistics, recent industry reports, our own specially commissioned research combine with artistry to create a compelling, insightful and positive graphic.
Fill out the form to download the infographic.