MICROSOFT WORD

The ability to efficiently produce proposals, reports and a host of other business documents is an extremely valuable and transferable business skill. Such documents are used on a daily basis and the ability to write succinct documents enhances professional reputations and relationships.
Microsoft Word is the most commonly used word-processing tool in the business world for achieving this, but its functionality is often under-used. Our CPD UK certified course will give your staff the skills needed to use Word to its full potential and create better documents in less time.We've consulted industry experts to create a syllabus that covers the functions and techniques required for business success.The course, which employs a combination of written material, images, video examples and exercises, is structured into five sections:
Simple techniques to improve productivity

Structure and automation

Coping with common Word tasks

Managing Word documents and their production

Advanced tasks in Word
Pre-requisites
PC or Mac with a full version of Microsoft Word (any version from 2003 to 2013 or Microsoft 365).

Not a requirement but a benefit to have some work-related projects to which you can readily apply what you learn.
Relevant audiences
Our training is applicable to all users, beginners looking to learn the ropes all the way through to experts looking to master advanced techniques.

Whether for professional use or personal projects, the likelyhood is that you use Word in some capacity. Whether for writing letters, reports or essays, this course will teach you everything you need.
Learning outcomes
Learn to write simple letters and to use templates for different occassions

Format font, text and paragraphs in your documents with ease.

Create lists, tables and schedules of figures.

Write letters and envelopes, make address labels and learn to mail merge.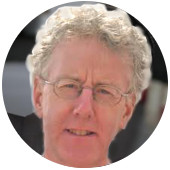 REVIEWS
"Learning and development had not been created as a continuous activity. Training was often one off interventions with the impact difficult to measure. Filtered has helped us change that in a short period of time. The cultural change it has driven in terms of reinforcing an expectation of continuous learning at all levels is the biggest achievement to me."

Kay Boycott | Chief Executive, Asthma UK
"We partnered with Filtered because we liked the idea of learners being able to tailor resources based on their knowledge gaps. The quality of reporting data provided allowed us to calculate an ROI of £1.80 for every £1 invested in a licence."

Fiona Coghiel | Teaming and Development Consultant, City & Guilds Group
There is currently no public syllabus for this course.