MICROSOFT POWERPOINT

Whether for briefing internal colleagues or pitching to clients, presenting is at the heart of business life. Successful presentations have the power to create excellent first impressions, communicate complex and important messages, and lay the foundations for fruitful business relationships and projects.
Microsoft PowerPoint is the number-one tool for creating impactful presentations. So we have ruthlessly stripped out all business non-essentials from our syllabus to produce an innovative, impactful and CPD UK certified online PowerPoint course that focuses strictly on business success.
By the end of the course - taught through a blend of text-based articles, practice exercises, video tutorials and multiple choice quizzes and tests - your staff will be able to produce a highly professional slideshow, communicate analyses using charts and graphs, and incorporate animations and transitions into their presentations.
Pre-requisites
PC or Mac with a full version of Microsoft PowerPoint (any version from 2003 to 2013 or Microsoft 365).

Not a requirement but a benefit to have some work-related projects to which you can readily apply what you learn.
Relevant audiences
Beginners looking to learn the ropes all the way through to experts looking to master advanced techniques.

Whether for professional use or personal projects, this course will teach you everything you need.
Learning outcomes
Become comfortable with the PowerPoint interface.

Use imagery, animation and other presentation techniques to create impactful and visually appealing slides.

Customise, manage and work collaboratively.

Display your analyses using tables, graphs and charts.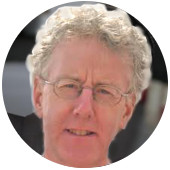 Simon Hurst is a Chartered Accountant and has been involved in computer software for 26 years during which he has provided a wide range of training services to professionals of all levels. He has formally been the Chairman of the ICAEW IT Faculty and his expertise lies in all the main Microsoft applications: Access, Word, PowerPoint, Excel and Outlook about which he speaks frequently at conferences. Simon is also the author of the Filtered's Excel, Advanced Excel, Word, Effective Outlook and PowerPoint training courses.
REVIEWS
"Learning and development had not been created as a continuous activity. Training was often one off interventions with the impact difficult to measure. Filtered has helped us change that in a short period of time. The cultural change it has driven in terms of reinforcing an expectation of continuous learning at all levels is the biggest achievement to me."

Kay Boycott | Chief Executive, Asthma UK
"We partnered with Filtered because we liked the idea of learners being able to tailor resources based on their knowledge gaps. The quality of reporting data provided allowed us to calculate an ROI of £1.80 for every £1 invested in a licence."

Fiona Coghiel | Teaming and Development Consultant, City & Guilds Group
There is currently no public syllabus for this course.