MICROSOFT WORD

The ability to efficiently produce proposals, reports and a host of other business documents is an extremely valuable and transferable business skill. Such documents are used on a daily basis and the ability to write succinct documents enhances professional reputations and relationships.
Microsoft Word is the most commonly used word-processing tool in the business world for achieving this, but its functionality is often under-used. Our CPD UK certified course will give your staff the skills needed to use Word to its full potential and create better documents in less time.
We've consulted industry experts to create a syllabus that covers the functions and techniques required for business success.
The course, which employs a combination of written material, images, video examples and exercises, is structured into five sections:
Simple techniques to improve productivity

Structure and automation

Coping with common Word tasks

Managing Word documents and their production

Advanced tasks in Word

Pre-requisites
PC or Mac with a full version of Microsoft Word (any version from 2003 to 2013 or Microsoft 365).

Not a requirement but a benefit to have some work-related projects to which you can readily apply what you learn.

Relevant audiences
Our training is applicable to all users, beginners looking to learn the ropes all the way through to experts looking to master advanced techniques.

Whether for professional use or personal projects, the likelyhood is that you use Word in some capacity. Whether for writing letters, reports or essays, this course will teach you everything you need.

Learning outcomes
Learn to write simple letters and to use templates for different occassions

Format font, text and paragraphs in your documents with ease.

Create lists, tables and schedules of figures.

Write letters and envelopes, make address labels and learn to mail merge.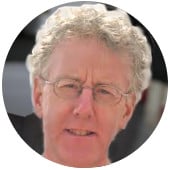 REVIEWS
Filtered has introduced a smarter way of learning: customizing courses for learners at different proficiency levels, allowing them to set and achieve realistic and relevant targets.
Mai Maigue - Director of L&D, Regus
It was the personalization that really resonated with us as it allows our staff to work to their own capabilities.
EE
The judges recognised that Filtered's algorithm to filter out the content that learners either don't need to know, or know already, was a really innovative approach, and felt that it would resonate well with leading edge enterprises seeking to engage their learners.
Judging Panel - The Learning Awards 2016
Filtered

'

s ability to filter out content that learners don't need is such a powerful means of developing capability within an enterprise. With such a unique value proposition, Filtered

'

s clients are able to create an engaging user experience for learners across the enterprise.
Alan Bellinger - The Learning & Performance Institute
Love the guys at Filtered. Such a breath of fresh air to work with smart people!
Donald H. Taylor - Chairman, Learning Technologies Conference
Filtered can take you from zero experience to the level required in finance, banking, accounting, and consulting. Filtered proves

'

less is more

'

. It provides more content with less time consumed, which saves you time and money.
Brad Zomick - Co-founder, SkilledUp
There is currently no public syllabus for this course.