Filtered IQ
Our Filtered IQ score is calculated in the same way as an Intelligence Quotient (IQ) score is calculated. The average score of test-takers is 100, and the spread of scores is adjusted so that 95% of candidates score between 70 and 130. Our tests are computer adaptive so we can test beginner and advanced level learners quickly and effectively.
What IQ level are you?
The IQ is broken down into five levels: novice, competent, experienced, expert and master. Below is a guide to how the IQ levels may break down for a user.

Turning visitors into leads.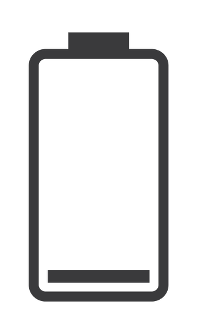 A novice learner may have no prior professional knowledge of the course topic. As simple as that.

A competent user is probably someone who does not directly work in the discipline area but either receives or supply outputs to, or interact with those who are practitioners.
By completing the Filtered training for that particular discipline area these informed novices should be able to:
Better understand, interact and work with those they receive or supply outputs to

Develop capabilities and skills that can be applied to their work by transferring approaches and tools from the course to their own discipline area

Specify and provide more appropriate inputs, and supply more relevant outputs

Improve the relationship with practitioners and generate greater value from those relationships

A learner at the experienced level should be able to apply the knowledge and skills from the subject matter as necessity demands as a part of their job role.

By completing the Filtered training for that particular discipline these learners should be able to:
Benefit from rounding out their 'know how' through more exposure to underpinning principles, constructs and frameworks that make up the discipline area

Enhance the robustness of their approaches and thinking

Help them move closer to expertise in the discipline area through insights and best practice featured in the course

Expert users should be able to frequently apply the subject matter in their job role. They would likely have a job title to reflect this e.g. Project Manager, Business Analyst, etc - but will not necessarily have extensive experience in the job role.
By completing the Filtered training for that particular discipline these learners should be able to:
Provide the missing tools and techniques for their 'toolkits' and bridge the gaps

Help them better understand and overcome some of the major 'pain points' of a particular discipline area through the focus of the course syllabus

Gain additional perspectives on the subject matter from our industry experts

Use the content as reference material or a refresher

A master learner will most likely have extensive professional knowledge of the course topic. This category represents the top 2.5% of practitioners.
What does Percentile refer to?
This is a statistical measure of a particular value of a variable below which a certain percent of observations fall. For example, a percentile of 76.54 means that your score was higher than 76.54% of all scores. It helps give some context for your Filtered IQ score.
The Filtered IQ score is calculated from your 'raw score' (the number of questions you answer correctly) in two steps.
First, each question is weighted according to how good it is at indicating the aptitude it is testing – this is something we can measure by checking how well questions correlate with ability.
Second, we transform your weighted score so that the average of all candidates' weighted scores is 100, and the standard deviation is 15, according to the equation.

Where w is your weighted score, w is the average weighted score of test-takers, and σ is the standard deviation of weighted scores of test-takers.
Why use a computer adaptive test?
One important advantage of this type of adjusted score – called a T-score – is that it can be compared meaningfully between different tests, because variations in the difficulty of questions are factored out. Crucially this means our tests reliably measure improvement, even though users answer a different set of questions before and after any training.