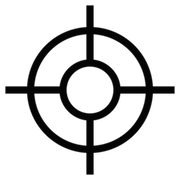 There's so much writing going on at work these days (internal emails, external emails, briefs, presentations, reports, Slack messages etc) and with so many objectives. However, most of this writing falls into two broad categories. We might aim for:
focused briefing, providing our readers with what they need to make a decision;
or to pass on information, so they're abreast of facts or events.
Recognising our purpose lets us adapt our content to that purpose, making our writing more focused and more likely to meet our objectives.
BRIEFING FOR A DECISION
Language, tone of voice and style of our writing constantly evolve, reflecting our own personalities and audiences (e.g. think of a formal request to board members or an email to a colleague asking for a steer). However, the structure of our communications should be similar (if you have access to our Business Writing course, log in and view it here - alternatively sign up for a free preview).
When briefing for a decision, the key to success is to make your aim clear at the very start. This will avoid any misunderstanding (you are most likely to capture your readers' full attention at the start of the text) and give them a framework that makes sense of the rest of the information.
More often than not, decision makers will be short of time. If they know what is expected from them, they can process what they read intelligently and prioritise the most useful background.
Subject lines and document titles play their part, too.
If appropriate, don't forget to make a recommendation. This is your chance to shape the outcome. Again, including this near the start of your text (rather than as a conclusion at its end) allows the reader to sift the information with that context in mind.
PASSING ON INFORMATION
When passing on information, it can be harder to be concise than when briefing for a decision, as the purpose might not be so clear. Are you sharing meeting notes? Allowing others to contribute to a workstream? Or passing the baton on to someone else on a project? Defining a purpose allows you to adopt a similar structure to our decision brief (see both suggested structures here) and ensure everyone is on the same page.
***
Filtered is an award-winning online training platform which personalizes learning material for each user. Over 800,000 users have studied our Microsoft and Business skills courses and our clients include many blue chip firms. We also have a learning recommendation engine - globalfilter - which connects content to learners based on role, career aspirations and organisational priorities, in less than 30 seconds.