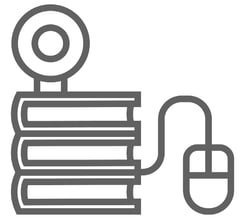 Do you and your team collaborate on documents using SharePoint? Want to know how to create your own content sharing library that's specific to your project?
In today's fast-paced working environment, being able to work with multiple content formats both efficiently and collaboratively is a key skill for most knowledge workers.
SharePoint Libraries are designed to meet this need while hosting features to easily store, modify, group, filter, and capture essential data or meta-data about our content, enhancing search and analysis.