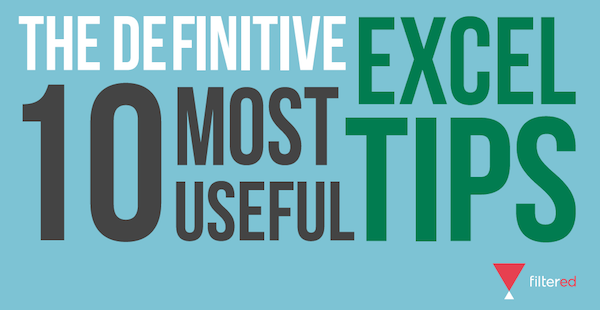 30 years since entering the market Microsoft Excel remains the most widely used software by businesses. Despite its wide use, the full capabilities of Excel are still poorly understood. Of 100,000 workers we tested over the past three years, less than half know what Conditional Formatting - an essential feature - even does.
So what are Excel's essentials? We reviewed articles written by Excel experts and combined this with aggregated data from thousands of our users to compile a list of the 100 most useful Excel functions and features including PivotTables, Absolute References, Conditional Formatting and more.
For all those in need of a quick dose of tips to improve their Excel proficiency check out the top 10 tips below. But do download the full 100 and make your way through it to get the most out of this wonderful guide.
So let's start!