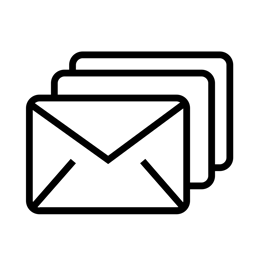 Do you often send event invites to your clients? Want to know how to streamline this process while adding personalization for each recipient?

Mail merge is a Microsoft Word feature often used to produce a number of similar documents, including elements from a separate data document (e.g. a database, spreadsheet or Outlook contacts file).
The list is combined with standard text, usually to produce a letter or invite to a series of different recipients.
There are five steps to the mail merge process:
1. Choose your document type - Within the mailings tab click the start mail merge button and a drop down will appear. You can choose from labels, envelopes, emails, letters or a directory.
2. Select your recipients - Here you can choose to "type a new list" where you enter the recipients into a database one by one, "use an existing list" such as a spreadsheet to import the data or "select from your Outlook contacts". You can then edit the recipient data should you wish.
3. Write & insert fields - Now that your document is linked to your recipient data you can add the individual personalization fields. This includes address fields (use the "address block" button) and greeting line (e.g. dear Sir or Madam, recipient's first name etc).
4. Preview results - Check that the fields you've inserted are pulling the correct data through (e.g. the town field isn't pulling through the county information) and positioned correctly on your document.
5. Finish & merge - Now that you're happy with your content, and the correct data fields are being imported, you can finish and merge the document and your data to create the final product. There are three options here:
Edit individual documents - Creates a single new document with separate pages for each recipient.
Print documents - This sends multiple letters directly to your printer.
Send email messages - This sends your document as emails rather than hard copies (you must have email details in your data file to do this).
Improve the productivity and effiency of your staff's word processing with our Microsoft Word course.
***
Filtered is an online education platform which customises learning material for each user. By asking trainees questions at the outset, our platform's algorithm filters out anything a user doesn't need, or already knows.