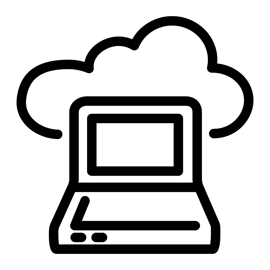 The modern working environment is changing and the tools we use have adapted to modern challenges. Our organisations have become global and complex. Our colleagues are spread around the world. We are more mobile, more dependent on technological competence and less on geography. The need to collaborate on documents and communicate in real-time wherever we are has never been greater.

Microsoft Office 365 is a good example. Launched in 2011, Office 365 has since grown to become the most popular enterprise cloud service in the world, with 70 million active users – about 6% of the total Office users worldwide. Google Drive has followed a similar trajectory. Being able to collaborate with colleagues, partners, clients through such a smart, friendly yet simple platform is magnificent. We use both Office 365 and Google Drive heavily at Filtered. In fact, we've even launched a course on Office 365, and our Microsoft courses include units on their Google counterparts.

There are many benefits and advantages to embracing the cloud. Start-up businesses can get their ideas up and running quickly on an enterprise-grade IT infrastructure, which is flexible enough to accommodate growth but requires minimal up-front investment. Small and medium-sized businesses, lacking vast in-house IT resources, can take advantage of storage and network products, cost effectively scale as they grow, and deliver faster to market than was previously achievable. Large enterprises can also benefit from the cloud, driving down costs and achieving greater agility, efficiency and productivity.

But there's more to the cloud, as it comes in different shapes and forms, varying from industry to industry. To stay close to home and talk about learning, one project – The School in the Cloud – is of particular interest. In an attempt to rethink the whole approach to education as we know it, The School in the Cloud platform helps students prepare for the future by using Self-Organised Learning Environments (SOLE). Students' imagination and creativity are sparked by Big Questions and by exploring and learning from each other – and also by connecting with a global team of volunteer mediators known as Grannies. Learning happens spontaneously in these purposefully chaotic environments.

Like the sound of that? We'll be talking more and more about the cloud in the upcoming months.

***

Filtered is an online education platform which customises learning material for each user. By asking trainees questions at the outset, our platform's algorithm filters out anything a user doesn't need or already knows.